Travel with Rich, Eleanor, and Emma as they roam the USA in an Airstream trailer!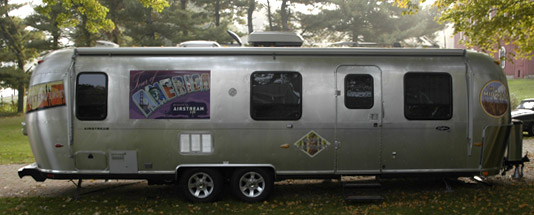 Have you ever dreamed of roaming the country in an RV? In October 2005, that's what we started doing. Now we're meeting new people, visiting great places, homeschooling, cooking, and working while we explore America. You can do it too, even if it's only for a few days. We'll show you how!
At this website, you can read our blog, see our pictures, and even meet us on the road.