Back online in Study Butte, TX
We are back in the Internet zone this afternoon. Big Bend has been amazing, as usual. I will be posting huge blog entries all about it as soon as I get my thoughts together, my 105 emails squared away, and my photos downloaded. Look for more on that on Tuesday.
Just a random thought for you today: We have been on the road for 135 days at this point, and it seems like absolutely no time at all. Eleanor and I were talking about this a couple of days ago. We have no sensation of time passing. Life "on the road" is so full, so exciting, and busy that we have to remind ourselves we've been at this for four months.
It feels more like a series of adventures. We don't miss our house. We don't feel "cut off" from friends or family. We don't feel claustrophobic. If anything, the experience has been better than we ever expected it to be. I'm not sure if this is a symptom of our personalities, or simply the road speaking to us.
Sign of the week: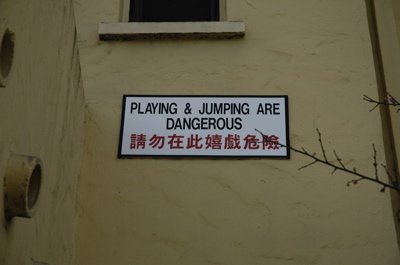 Says who?