Pima Air Museum
Wow, we're worn out. We've spent the last two days being tourists and it's tiring. Today is going to be a slower day to catch up on business and relax a bit.
The big event of yesterday was the Pima Air & Space Museum. Fair warning: if you find wandering around 80 open acres and four hangars looking at old airplanes (primarily WW II through 1970s era) to be dull, skip down to the picture of Emma, below.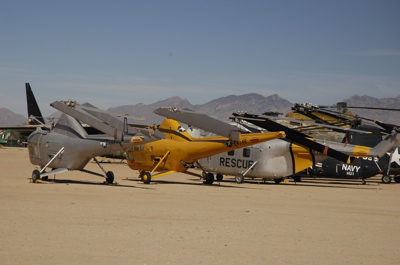 For Andy and I, it was pretty interesting. The Pima Air & Space Museum has an excellent collection of aircraft, thanks to the promixity of the Air Force Base next door, where hundreds of obsolete warbirds have been scrapped. Once in a while they just close the road separating the two locations and tow over another addition to the collection.
The highlights of the collection are an SR-71 Blackbird (2.5 times the speed of sound and built with slide rules!), several planes which were used as Air Force 1 including Kennedy's, a Constellation, B-17, B-24, "Mig Alley", plus many fighters, helicopters, a Guppy, an Electra (like Amelia Earhart's) ... there are hundreds of planes to look at. It's a full day if you like aircraft, and they even sell an optional 2-day ticket. My advice: spring for the extra $5 for the tram tour to get more info and help keep the family from melting down. Also bring plenty of water, even in winter.
We also ran over to the ASARCO open pit copper mine for a tour later in the afternoon. It's about 20 minutes south of Tucson on I-19. Unfortunately we arrived too late for the last tour (it leaves at 3:30). The Visitor Center is free and quite interesting if (again, like me and Andy) you like industrial topics. Emma bore up bravely but most of it was over her head. We're going to owe her a major "kid day" pretty soon, for being such a good trouper.
I dropped Andy off at the airport at 5:30 this morning and so that ends our tourist phase in Tucson. We need to get the Nissan's oil changed, load up for travel, pick up some necessities, and maybe try the pool. (They keep it heated to 90 degrees, we discovered.) Tomorrow, we head out for New Mexico, where we are planning to meet Bert & Janie Gildart in Alamogordo and visit White Sands National Monument.