Lobsta!
Going down to the dock to buy lobsters off the boat is just about as classic a Maine experience as you can have.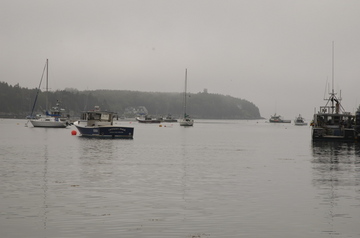 We headed down to the tiny harbor 1/2 mile from here, where the boats come in to Glen's Lobsters every day after checking their traps all around the island.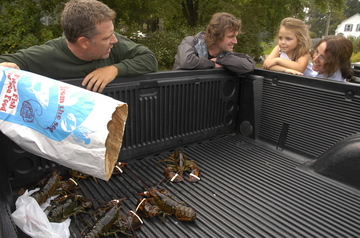 We bought six 1-1/4 lb lobsters right off the boat for $42. The guy who sold them to us wasn't sure if we had five or six in the bag, so we let them out in the bed of his pickup truck to re-count.


Adam has an outdoor lobster cooker, powered by propane. We steamed them in a stainless basket. This looks like a good accessory for our Airstream ... if I could find a place to store it!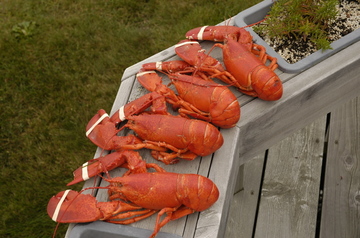 Then Adam placed them all on the deck to cool, like fresh-baked pies ...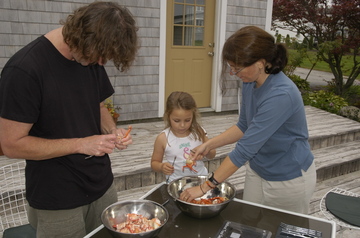 ... and not long after, Eleanor and Emma helped pick out all the meat. We'll save it until tomorrow, for a special dinner. This weekend both Adam & Susan and Eleanor & I will be celebrating our anniversaries. We've been married 13 years.