The flea market
Another characteristic of Florida is the presence of enormous flea markets everywhere. Just down the road a mile from our campground there's one. It's so huge that merely browsing it took about five hours on Sunday.
Being in a limited space we don't buy much. Mostly we focus on consumables, which flea markets are great for. In our case, consumables means food, paperback books, and cheap Chinese LED flashlights.
I particularly love buying fresh Florida produce. The oranges, grapefruit, and tangerines that are available change every month. In December the honeybell tangerines will arrive, and those are my favorite. Honeybells have a short season and are hard to find outside Florida, so I always get a bag or two. They make spectacular deep-orange juice. Yesterday we settled for some Plant City Strawberries.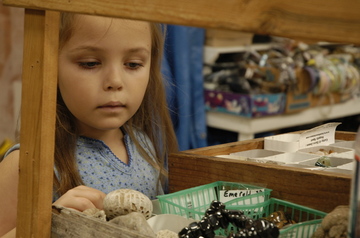 One of Emma's obsessions is rocks, but since they aren't compatible with trailer travel (see "The Long Long Trailer" starring Lucille Ball) our rule is that her entire collection has to fit into a small fishing tackle box and no rock can be larger than 1" in diameter. She found a piece of "snowflake obsidian" this time.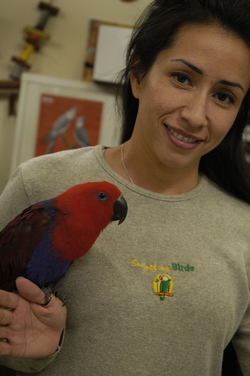 This lovely lady ran one of the three pet shops
Last night Brett came over for dinner and Eleanor made an elaborate dinner of pepper-encrusted pork loin and garlic-roasted cauliflower and green beans. They discussed the Thanksgiving logistics. It seems she's gearing up for a major Thanksgiving dinner. The trailer is overflowing with food, as is the car. We are expecting eight for dinner but preparations are being made for about 15-20, as far as I can tell ...