Cribstone bridge
I took a couple of days off from the blog, only because we were in that sublime space between being busy and being relaxed. On Sunday, Adam and I took a long walk around the island and stopped off by the famous cribstone bridge that connects Bailey Island to Orr's Island.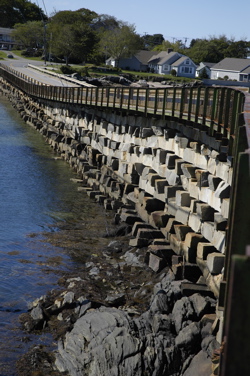 This bridge takes the stress of tides, ice, wind, and vehicles without any fasteners. It's basically a big pile of stacked granite -- the only such bridge in the world.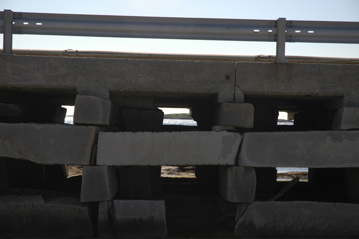 It's quite narrow, and a real experience if you're towing a trailer over it, as we did two years ago. It's also the only way to get to Cook's Restaurant, which is a worthwhile destination for lobster.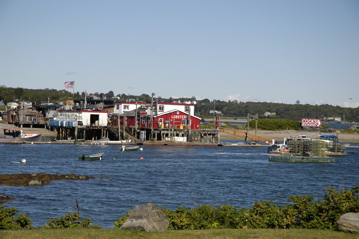 Now we are back in Vermont and back in the Airstream. Trip planning is underway for the next six months. Bert & Janie are still planning to meet us in Pennsylvania in a few weeks (right now they are in Maine near Mt Katahdin). Before we leave we will probably go to GSM Vehicles in Plattsburgh to look at the '52 Cruiser, and Montreal. We've also got stops in southern Vermont, Massachusetts, and Maryland, but everything is still fluid right now.