I'm still catching up on emails and blog entries since we came out of Big Bend. I came back to 229 emails, of which about 150 were spam. The rest required time to deal with …
My blog yesterday about being misguided by the GPS, and the need to keep your eyes open to "sanity check" routes was reinforced on our way out of South Llano River State Park. A bridge on the way to I-10 was being renovated, and orange signs said the clearance was 10 feet wide and 10 feet high. Our trailer is nine feet seven inches tall and eight feet six inches wide, so we would have cleared it, but our friends following us in their motorhome were too tall. This meant an abrupt detour and some quick navigating to get back to I-10 via an alternate route.
Since I needed to get back to reliable Internet, we decided to head straight for Austin for a few days. This meant skipping the hill country west of Austin, which is a shame. Still, we paused in Fredericksburg, a German-accented town in the hill country, for lunch and pastries, with the two Airstreams parked on a side street. We also stopped at the Lyndon B Johnson State and National Historic Park. Everyone checked it out while I stayed behind in the Airstream to deal with about fifty of the most pressing emails.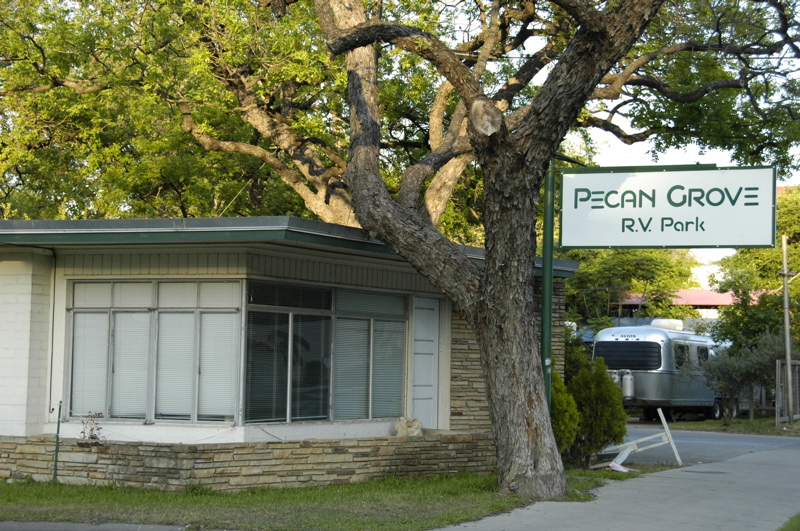 When we are in Austin we always visit Pecan Grove RV Park. I've written about it before (you can check the archives using the Search box at right). It's one of a dying breed of urban RV parks, just a short hike from all kinds of downtown attractions. Massive economic pressure seems sure to doom this funky green oasis. The neighboring park (Shady Grove) just closed down last week and sold for $8 million.
The clock is ticking on Pecan Grove, but the residents here have a campaign to save it somehow. The only strategy I've heard so far that seems to have a chance is to get the park named a historic landmark. Considering all the amazing people who have lived here, and the things that have happened here, it might just work.
At lunchtime I was visited by John Irwin, who writes for Airstream Life magazine, and this evening we went out for dinner at the Magnolia Cafe on Congress Street with my friend Vicki, who lives here. We realized tonight that we've known each other about twenty years. Was it that long ago that we were cycling the streets of eastern Massachusetts together?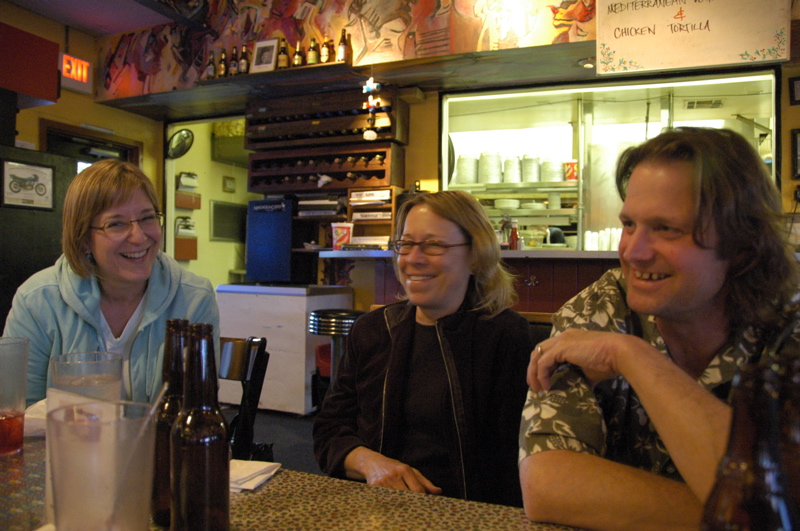 Austin seems to have a much higher ratio of neon-lit signs than other cities. I've noticed this in past visits but never had a chance to really get out at sunset and shoot the signs. Tonight I captured a few, and I hope to get out again on Thursday night for a few more.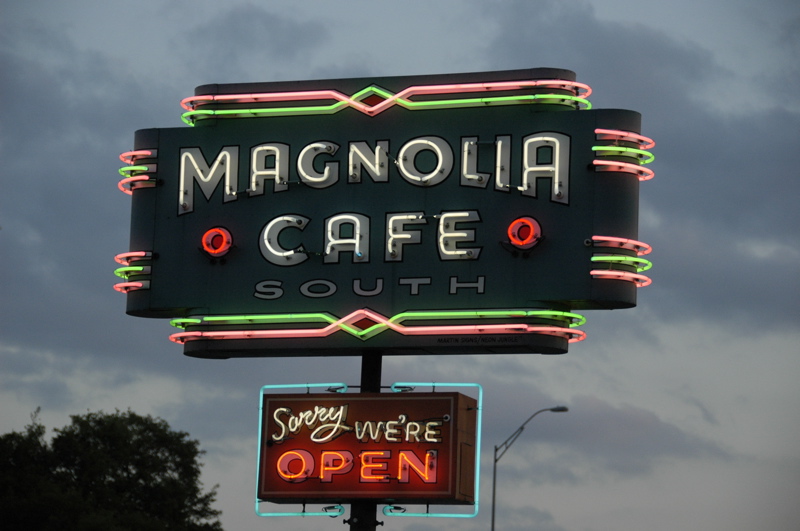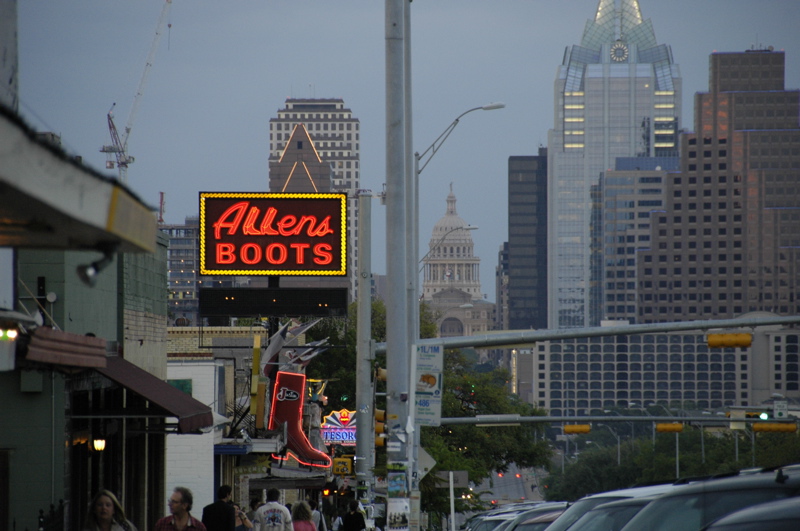 Austin is a great town, with a really lively vibe. It has great food, lots of live music, and interesting people. Unfortunately, in some ways it is outgrowing its infrastructure. Traffic is often terrible. That's another reason I'm glad we are able to stay in the heart of the city here at Pecan Grove. We'll spend another couple of nights, so I can continue to get caught up on work, and then press on to Louisiana.