When I was preparing to leave Denver, Fred gave me directions home: left onto Monaco, right to I-25, left ramp, then right on I-10 and right to Tucson. That's basically it if you want the fast route, I-25 for about six hundred miles, then I-10 for another 220 miles. Not much chance to see the back roads and "blue highways", except for one spot where the best route is to cut the corner between I-25 and I-10 on NM-26.
That's where I found the town of Hatch, which is known as the "chile capital of the world". I had no idea it was here, but of course a stop was called for. See the chiles on the roof?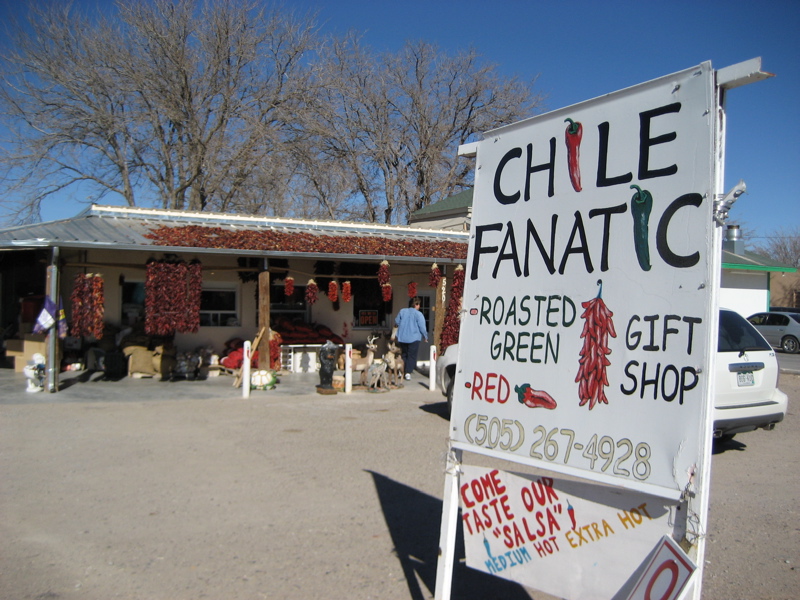 Via phone Eleanor put in her order for a bunch of chipotle chiles, which are smoky and fantastic (and are really jalapenos, not chiles). I picked up a quart-sized baggie of them, and I am sure to be rewarded for this minor effort with something really delicious.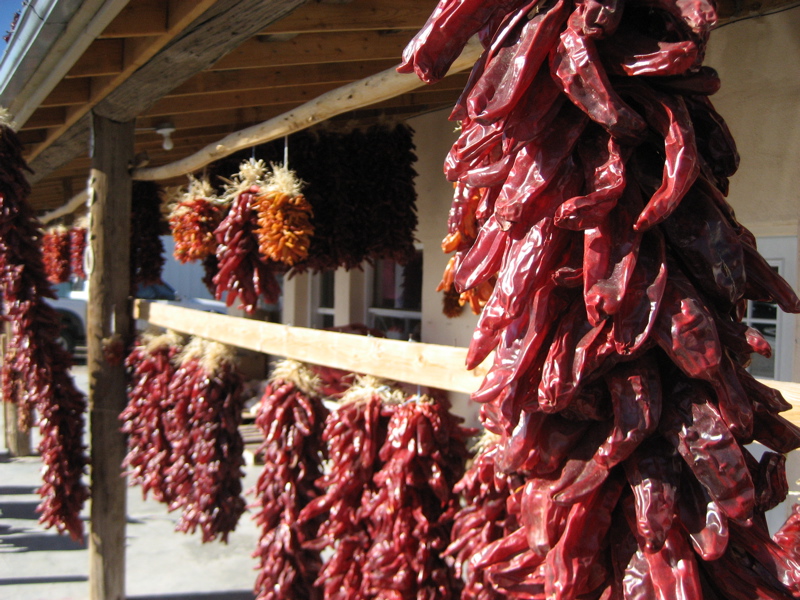 Hatch has a chile festival in September that we'd like to attend. I'm not sure if we will be here in September, however. Our long-term planning only extends through August at this point.
At long last I am home again. I'm not sure what constitutes "home", either Airstream or house. I think it's really just Eleanor & Emma. In any case, our family is once again reunited. The little Fit is tucked into the carport next to the Airstream and it looks happy to be here too — or at least, it will once I get it to a car wash to remove the gray splatters (souvenirs of the Denver slush).
With all the traveling rush I had forgotten that today is New Year's Eve. A lot of Airstream friends of ours are up at Picacho Peak State Park (about 40 miles from Tucson). We had planned to be there too, until my Thursday flight got canceled. Instead tonight we will make a fire and eat pizza on the rug of the living room (because there is no furniture), and perhaps watch a movie. It will be a quiet New Year's Eve, but a memorable one. We are settling into our new house, Emma is seven years old, and never again will this moment happen. It's good to be home.