A big part of the enjoyment of the travel lifestyle has been having fewer things, but for us this trend is reversing lately. First we bought a house, then a second car to keep at the house, and now we have a third car.
To be sure, it's not a glamorous set of wheels. It's a slate gray 1983 Honda Accord, made back when Accords were smaller than today's Civics, with a 75-hp engine and crank-up windows. Being a life-long Florida car, the paint is totally dead (closer to battleship gray on top, than the original slate color), but otherwise is in surprisingly good condition. It has just 60,000 miles on it.
Terry found it for us in Florida, and we bought it sight unseen a few months ago. He and Brett have been fixing it up for us with new plugs & wires, rotor & cap, hoses, belts, brakes and brake cylinders, valve cover gasket, fluids, filters, wiper blades, freon, and headlights. I picked it up today and put the new license plates on it. It runs perfectly, stops on a dime, and gets great mileage out of a gallon of gas. For a total investment of about $1,800 we have reliable transportation.
But what for? We bought this car because we anticipate spending summers in Vermont. A car to run around in is going to be helpful, so this car will be relocated there permanently.
The idea of having a third car, when we first thought of it, was frankly a bit annoying. We were doing so well at downsizing our possessions, and then suddenly we felt the need for another car. That's why the "new" car is such a beater. Even with all the repairs and maintenance, our total investment is less than one-eighth the price of the 2007 Honda Fit we bought for our home base.
So it's perfect for the job: no monthly payment, (hopefully) reliable, not worth insuring for more than liability, able to carry four people, and reasonably pleasant to drive. If it gets dinged in the parking lot we certainly won't shed any tears for it. When it rusts, which it certainly will do after the first time it gets driven during a Christmas visit, we can accept the inevitable more comfortably than we could with a nicer car.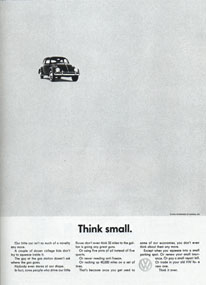 Mostly having it is a strategy to deal with the rising cost of fuel. Our cost per mile when towing has risen to about 41 cents lately, a record high since we started full-time traveling, and it will go even higher this summer. Driving the Nissan around without the trailer currently costs about 24 cents per mile, but with the Honda it is just eleven cents a mile.
That really adds up over the course of several weeks, especially in Vermont where driving distances tend to be long. With all the driving we do there, shuttling Emma around to swim classes and visits with friends, driving the beater means a realistic savings of about $120 per week just in fuel, plus it keeps miles off the expensive Nissan Armada that we use to tow the Airstream.
That's a very good thing, because everything about the Honda is economical, and most things about the Nissan are not. The Honda tires are tiny 13-inchers that cost about $30 each, versus $100 each for the Nissan's tires. The wiper blades are smaller. The fuel tank is smaller. The oil changes are smaller. The insurance is smaller. And the payment is certainly smaller (zero).
Now that I think of it, maybe even though we've acquired yet another car, we might be making another move toward a "smaller" lifestyle. In some cases, I guess it's not about the number of things you own, but how well you make use of them. We'll see over the next few months if this little experiment pays off.