(Still in Utah, Karen!)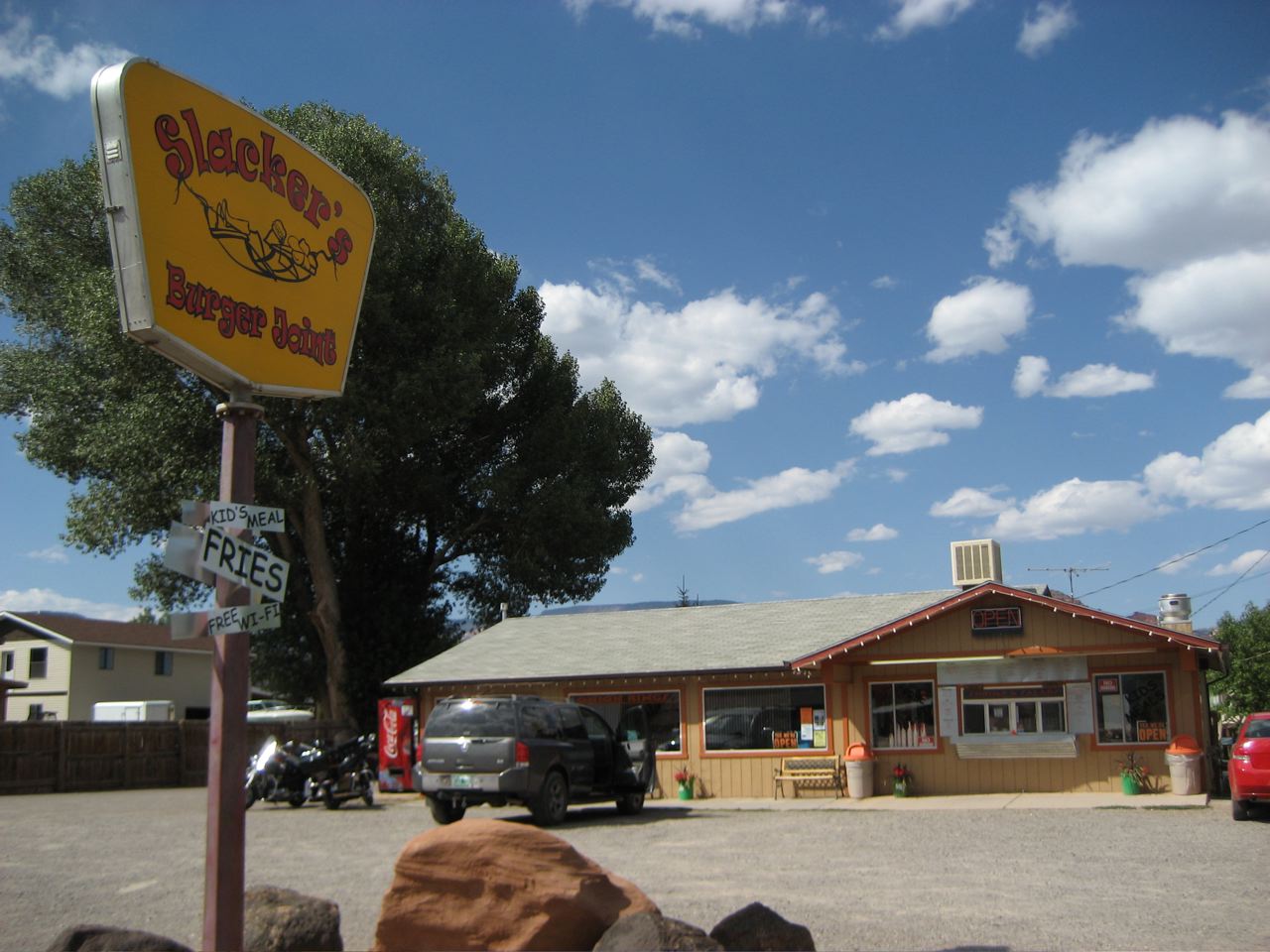 I'm a bit rushed in posting this blog entry because I am sitting in Slacker's Burger Joint ("shakes & ice cream") in Torrey UT, 11 miles from the campground in Capitol Reef, and my milkshake has already melted. I don't think they will toss me out on account of that, but still it feels like I should have completed all my online business before the end of the shake.
Because I am in a rush, it is hard to summon the superlatives that can adequately describe what we've seen in the past two days. Southern Utah is amazing. It is beautiful. It is filled with endless opportunities for exploration, and best of all it is uncrowded. I feel incredibly lucky to be here right now and although we are going to be in Utah for at least another 10 days, we are already talking about coming back.
When I have more time I will post a Flickr album of some of the sights and let you see what I'm talking about. Just the drive up from Natural Bridges through a narrow section of Canyonlands and up to Capitol Reef, was magnificent.

As everyone predicted, Capitol Reef is a great park. We took it fairly easy yesterday, attending a 3 p.m. ranger talk about petroglyphs, meeting some new friends (Bob and Donna, great people), checking out the Visitor Center, eating pie from the historic farmhouse, and attending the 8:30 ranger talk at the Amphitheater. The latter item involved old time fiddling music and dancing — by us, the audience — while bats flew overhead eating up all the bugs.

The rest was good for Emma's ankle, but we didn't want to be burned out on hiking when we get to Bryce Canyon in a few day, so today we did just one easy hike down a dry canyon to a section of "narrows" where the red sandstone towered about 300 feet above us. The roundtrip was about 2.5 miles. The rest of the time we've been cruising the 9-mile scenic drive, trying some of the dirt side roads down winding canyons, and now checking out Internet in nearby Torrey.
We've decided to stay a third night at least in Capitol Reef, so I'll have to commute into town daily for an Internet fix, but that's not much of a price to pay. This place deserves to be savored a bit more.