The following is a post by Emma.
We went to the Dinosaur Museum. There were brachiosaurus, duckbilled archeopteryx, triceratops, and tyrannosaurus rex skeletons. Then we went back to the trailer, had a snack, and went swimming in the hot spring. It wasn't that good because there was nothing to see and we were going to go snorkeling. It was just a pool with cement walls and floors with hot spring water in it. It was very dirty with bugs (dead) too. Mom didn't come to the hot spring because the smell made her nauseous.
The train went by twice today. It was very loud and very long.
Then we went into town. There wasn't much. It was very quiet and everything was closed. Then we came back to the trailer and Mom made tacos and plantains while we just wrote this blog.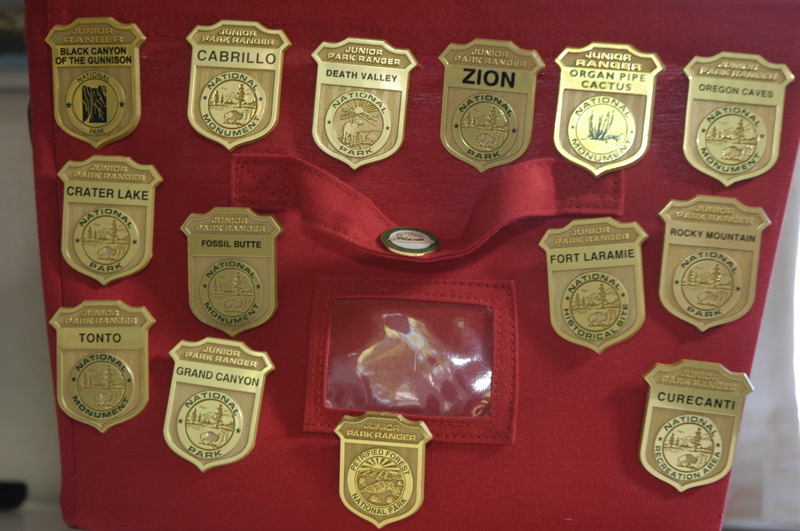 Part of Emma's collection of Junior Ranger badges