First off, I'll end the suspense. I got killed in the poker tournament. Went out early, after about 90 minutes. Leigh went out halfway and Brian finished fifth, which means that none of us got a penny. Oh well. I had a very interesting time and didn't regret the experience.
Adam and Susan came by for the last few minutes of the bloodbath and then we shuttled down to the Atomic Testing Museum (on Flamingo, just a short walk from The Strip) to explore the fascinating and occasionally bizarre history of atomic testing in Nevada and other places.
You might think that the museum is dull, but I can testify that it is really very good, with top-notch exhibits. Well worth the $12 admission (cheap, by Las Vegas standards) if you are even a little interested in the topic.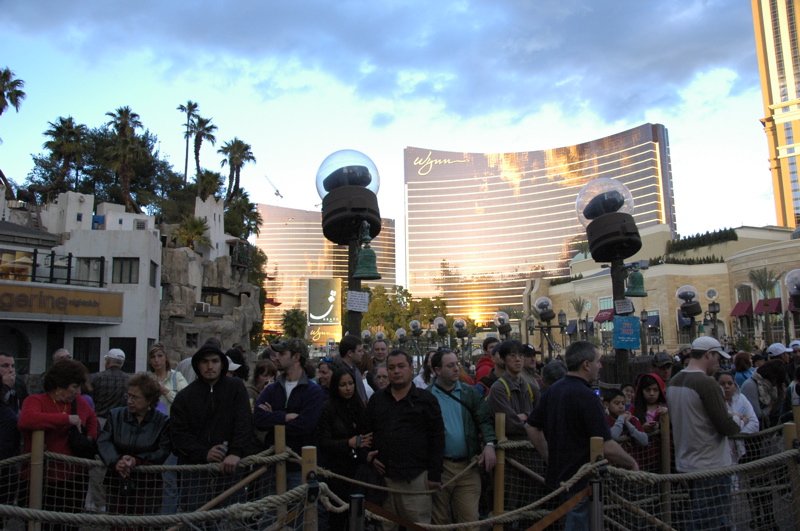 The pirate-actor-stuntman I met on Saturday night at the home game arranged for Adam, Susan, and I to get a VIP spot for the 5:30 pm show "Sirens of TI". This is the big pirate show that they do outside by Las Vegas Boulevard every night. There's always a huge crowd out there, and so VIP spots are really a huge bonus.
Sadly, wind prevented them from running the show. The show features a lot of pyrotechnics, and so they have had to cancel several performances lately.
Our program for the last few days has been to walk around a bit and then find a coffee shop in one of the hotels to sit and have a chai latte. In the big hotels, this costs about $5.50, but the people-watching entertainment makes it well worth the price. From my minor survey over the last three days, I've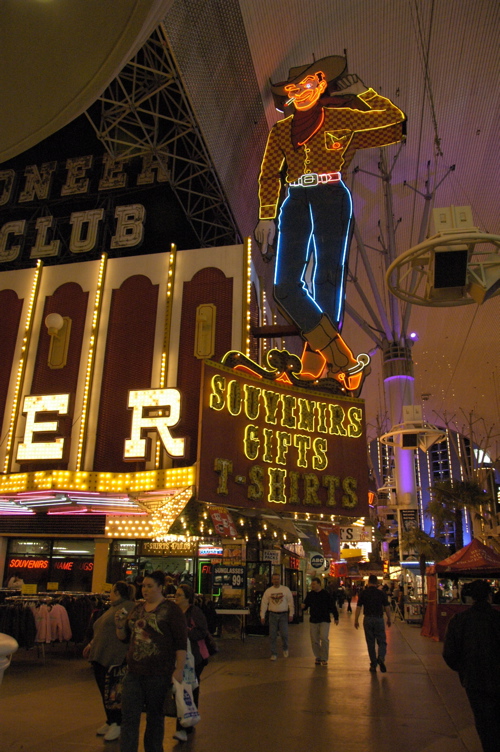 decided that that the chai latte is best at The Venetian, 2nd best at Paris, and the new Wynn — although a beautiful hotel — runs a distant third. It's an utterly irrelevant comparison, but in a place where superlatives rule, and excess is considered normal, such minor comparisons are sometimes the only way to tell where you are.
I have done what I came here to do, and it's time to head back. On Monday I'll make the drive down to Tucson and re-join the family on the house project. The news I'm hearing from there suggests we may have to push back our departure from Tucson as much as two weeks. This is not welcome news, but all is not yet finalized. We'll know more soon.