For me, it wouldn't be a visit to the Outer Banks if we didn't go to the Wright Brothers Memorial, so last week I had my mail forwarded to the Kill Devil Hills post office about two blocks away. That made picking up the mail much less of an errand, and more of an exciting prelude.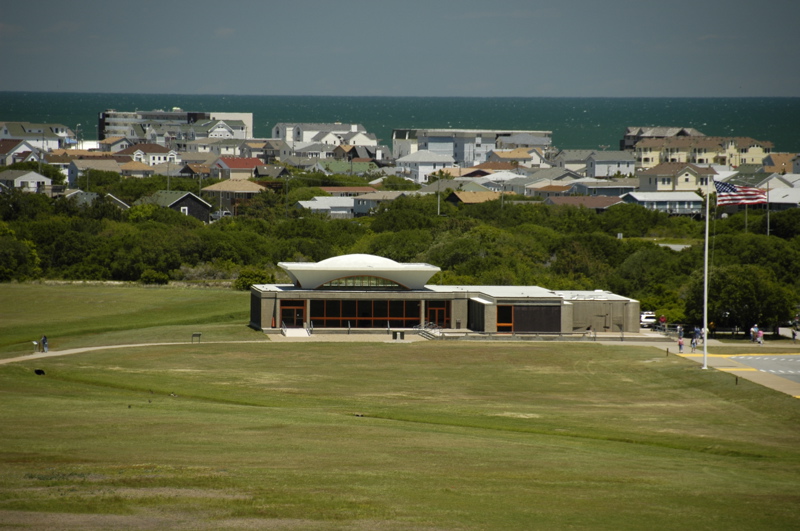 It is a national park site, so our "America the Beautiful" inter-agency pass got us in without paying the $4 per person fee. Regardless of whether you pay, I think the site is well worth a visit. The talk in the Visitor Center we attended was superb, and the whole area is beautiful, especially the view from the top of the hill where the monument sits.
I took many more pictures of the place than I can fit in the blog, so I've added 16 images to Flickr in a new photoset. You can check them out here.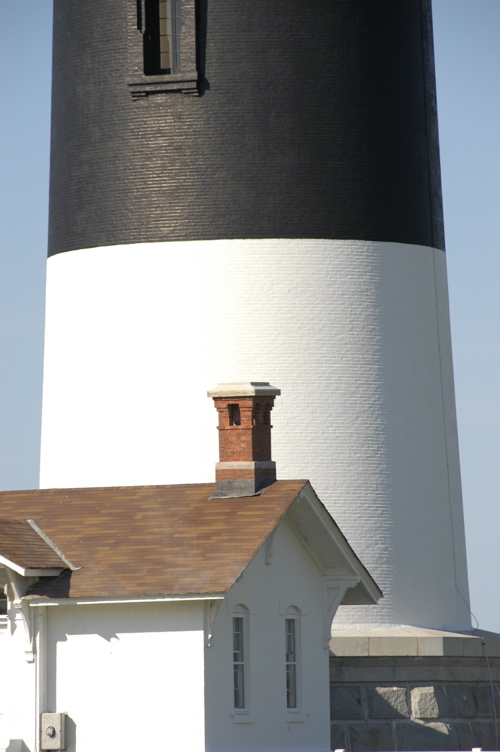 We also dropped in on the Fort Raleigh National Historic Site in Manteo. This is an almost spooky place because of the strange history of the British colony which disappeared without a trace while their governor John White was back in England trying to get supplies. We started the Junior Ranger program there, but it was a tough one and so Emma took it home for completion later. There's not a lot to see outside the Visitor Center since nothing remains of the original colony (unless you are an archaeologist), but I recommend it to history buffs.
Our third stop of the day was to yet another lighthouse. Care to guess which one? It's pretty easy, since we've been to the other two major lighthouses of the Outer Banks already. Actually, you can tell by the stripes if you have a guidebook to North Carolina lighthouses.
Zach, Deb, and Zane have moved on, pressed by their schedule to return to home base in Massachusetts this week. But we were delighted to find our new friends the Hallingers waiting for us back at the campground when we returned. They moved up from Frisco to Oregon Inlet in part to hang out with us (I think, since they parked nearby us). That's a huge bonus for us since Emma is compatible with their 5 and 7-year old girls.
Our plan was to leave tomorrow, but I am rethinking it now. I could use a pure work day, and Emma has friends nearby, so we may stay just one more night. Of course, that's what we kept saying back at Frisco and we ended up staying five nights … but now we have a plan for the next fourteen days and we have less flexibility. I think we'll have to get going soon.